Raisio Food Solutions - Private Label - Uniquely simple, simply unique
Add a kaleidoscope of taste to your private label line with an exceptional palette of plant-based products from Raisio.
As more and more consumers adopt a plant-based lifestyle and prioritize sustainability in their shopping choices, the demand for plant-based alternatives has skyrocketed. As a result, brands are constantly searching for new products to broaden their selection, offer inspiring new alternatives to consumers, and strengthen their brand identity.
The growth of private label plant-based protein products is a clear indication of the shift in consumer preferences towards more sustainable, plant-based diets. Retailers who are able to capitalize on this trend by offering high-quality, affordable, and innovative private label plant-based protein products can position themselves for unrivaled success in the rapidly evolving food industry.
The big question, though? How to stand out from the crowd.
Enter Raisio Food Solutions, Finland's market leader in plant-based products. Raisio's world-renowned Beanit line of fava bean and oat products is second to none, offering a selection of unique and patented plant-based products. With a succulent range of flavors and the capabilities to fine-tune a private label product to fulfill a partner company's needs, Raisio is the go-to when it comes to cutting edge plant-based cuisine.
The key ingredient in Raisio's product line? In a word: simplicity. Raisio's range of fava bean and oat products are not only tasty and easy to prepare, but also bursting with nutritional value. This is achieved by keeping the product as simple and natural as possible: Finnish fava beans supply the taste, nutrition and texture, pea protein perfects the mouthfeel and bite, with only fresh water and spices added to craft a quality product not found anywhere else.
Interested in adding plant-based private label products to your portfolio?
---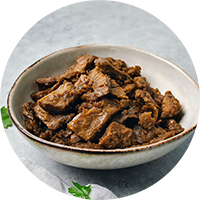 Fava Bean Mince
A modern classic. Great for pizzas, salads, pies, balls, patties – you name it. Effortless to prepare as a new spin on familiar recipes or as the centerpiece of new culinary experiences.
Available flavours:
UNFLAVOURED, UMAMI
Fava Bean Chunks
Tender, chunky and so tasty. Great for pastas, woks, stews, tortillas and bowls. Gives any dish the perfect double punch of rich flavour and sturdy texture.
Available flavours:
UNFLAVOURED, SAVOURY LEMON, GARLIC & HERBS
Oat Mince
Hardy, hearty and healthy with a satisfying mouthfeel. Combines the good qualities of oats grown in Finnish fields and the protein of legumes. Great for spaghetti, casseroles, sauces and a variety of Asian dishes. Succulent yet fulfilling, easily applicable to any menu.
Available flavours:
PEPPER AND ONION, CURRY, TEXMEX
---
All Raisio Food Solutions products are gluten-free, soy-free, non-GMO and vegan, with a protein content of 17–26%. Simply put, these goodies are way too tasty to also be this nourishing!
Raisio's premier selection of products is derived from locally sourced Nordic fava beans and highest-quality oats, and produced under Raisio Group's own responsibility program, the Good Food Plan.
Raisio Food Solutions are looking to forge new partnerships and break new ground on the field of plant-based products. Raisio's team of culinary experts have already crafted truly unique, one-of-a-kind products. Raisio is looking forward to working with retailers who are keen to offer their customers new and exciting ways to experience delicious, nutritious plant-based food.
Adding Raisio's plant-based products to your company's private label line-up yields a unique opportunity to showcase your commitment to sustainability while providing unique products that meet the needs of the modern shopper. As a market leader in Finland and a veritable veteran of the industry, Raisio Food Solutions is handily equipped to provide fresh, inspiring additions to any forward-thinking company's selection of food items.
Take the next step towards a new world of flavour and supercharge your product line with Raisio Food Solutions!
Interested in adding plant-based private label products to your portfolio?
Supply the growing demand for new plant-based alternatives with Raisio Food Solutions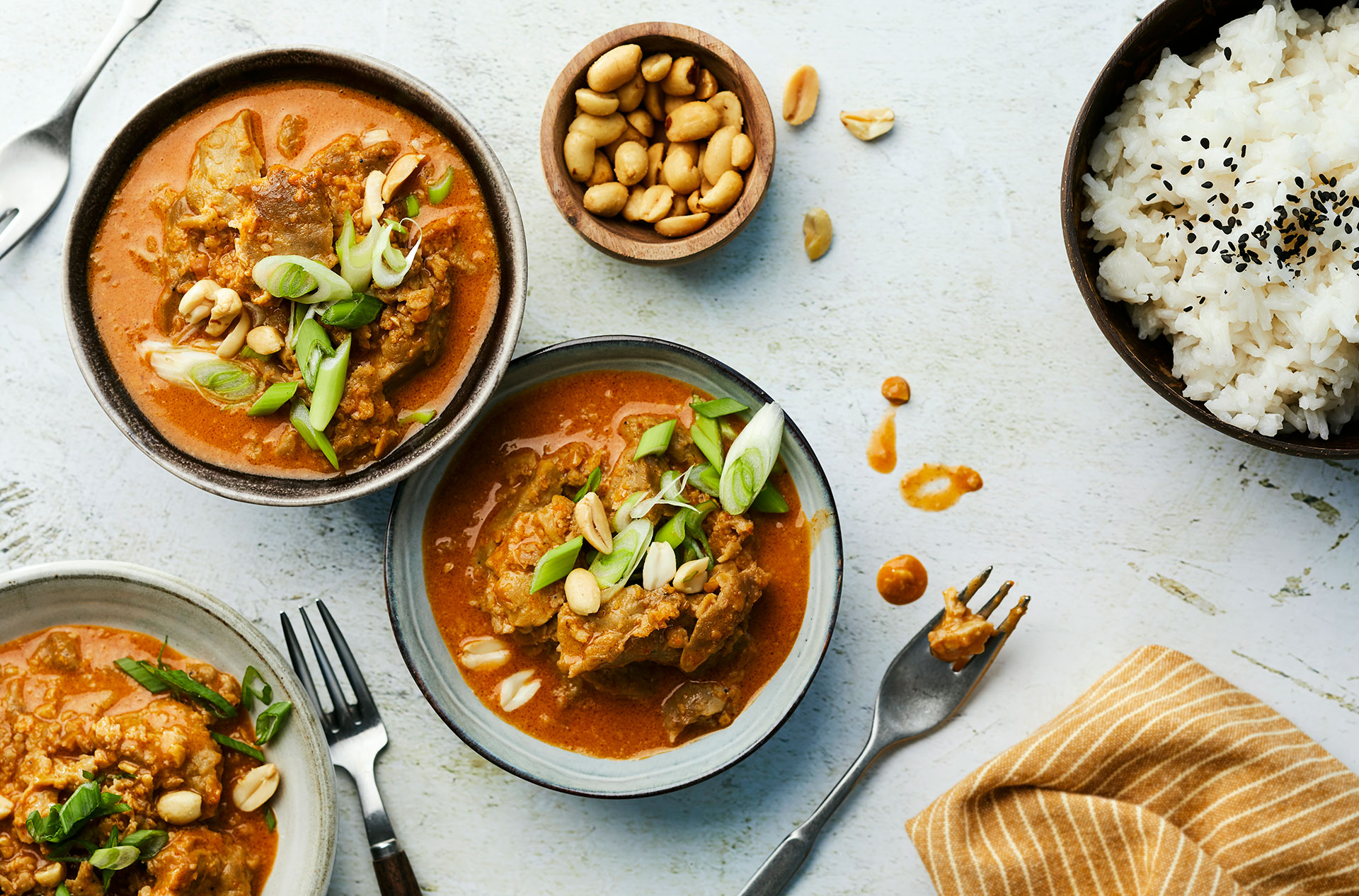 Supply the growing demand for new plant-based alternatives with Raisio Food Solutions
Raisio's textured protein minces: The Golden Nugget the world has been waiting for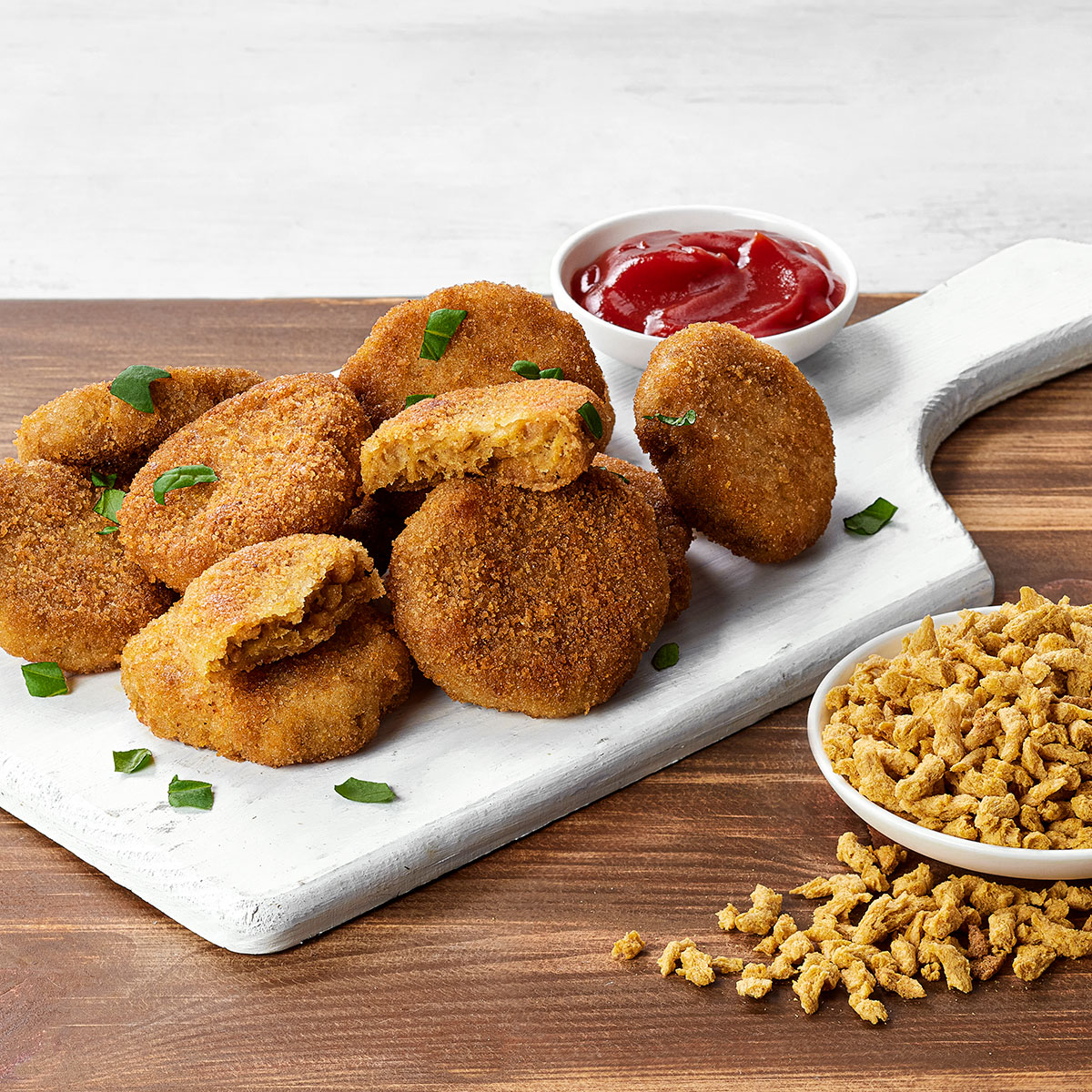 Raisio's textured protein minces: The Golden Nugget the world has been waiting for
Add a protein-rich spin to your kitchen selection - in conversation with chef Kim Palhus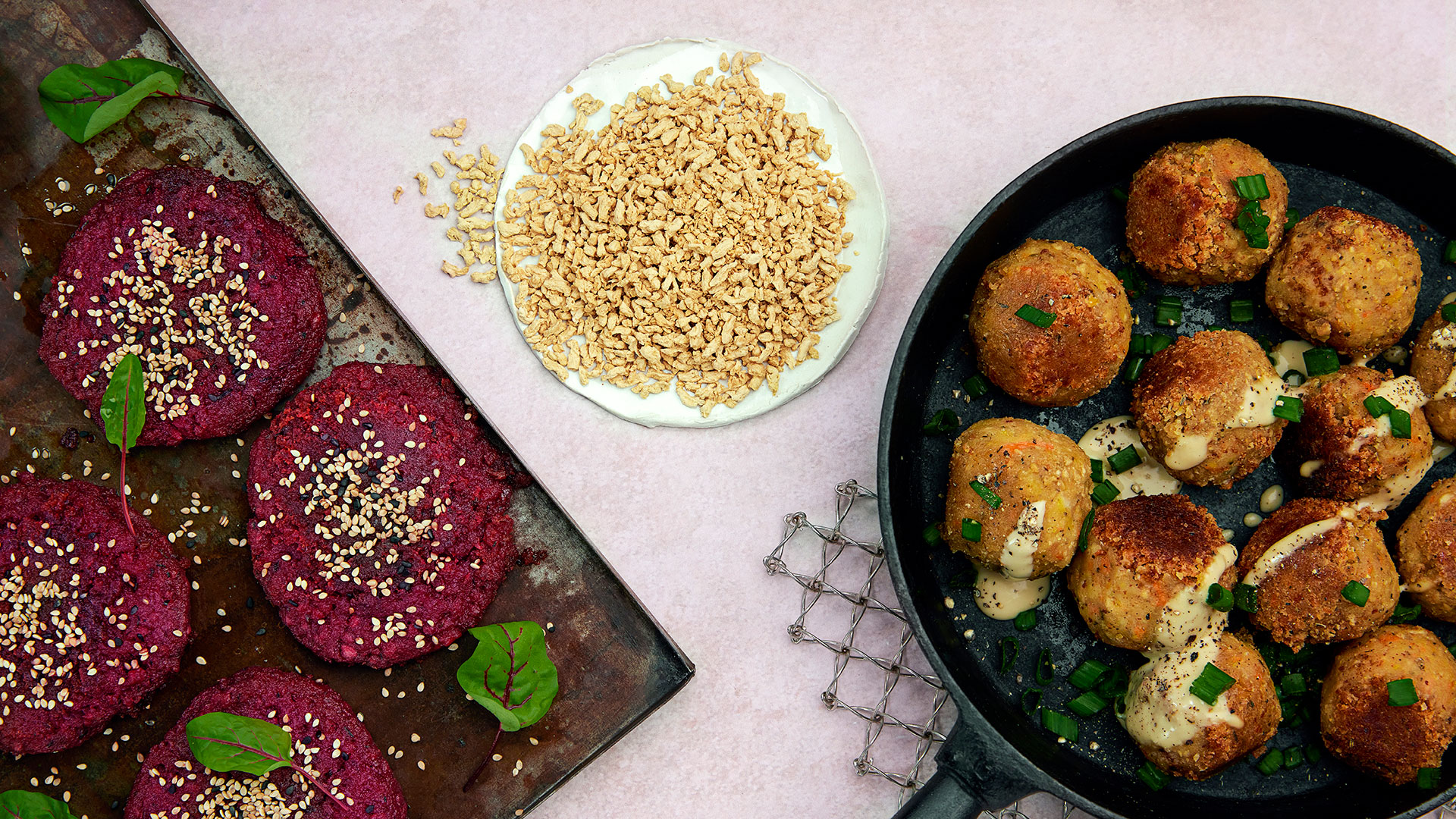 Add a protein-rich spin to your kitchen selection - in conversation with chef Kim Palhus