Sustainable partnership
Food for Health, Heart and Earth.
Responsibility is part of our strategy and guides our daily work
Responsibility is part of our strategy and guides our daily work. We have been making sustainably produced, healthy, high quality and safe food for over eighty years, but we still believe in continuous improvement. A significant part of Raisio employees participate in the planning of our responsibility work, which means that responsible operating practices become established in our daily work.
Good food plan
We make sure your choice is truly sustainable
Our responsibility programme, Good Food Plan 2022–2025, is part of the company's Healthy Growth Strategy that aims, among other things, to make Raisio a forerunner in responsibility.
The five themes of the program create a framework for our daily work: healthy food, environment and climate action, sustainable food chain, environmentally friendly packaging and food professionals.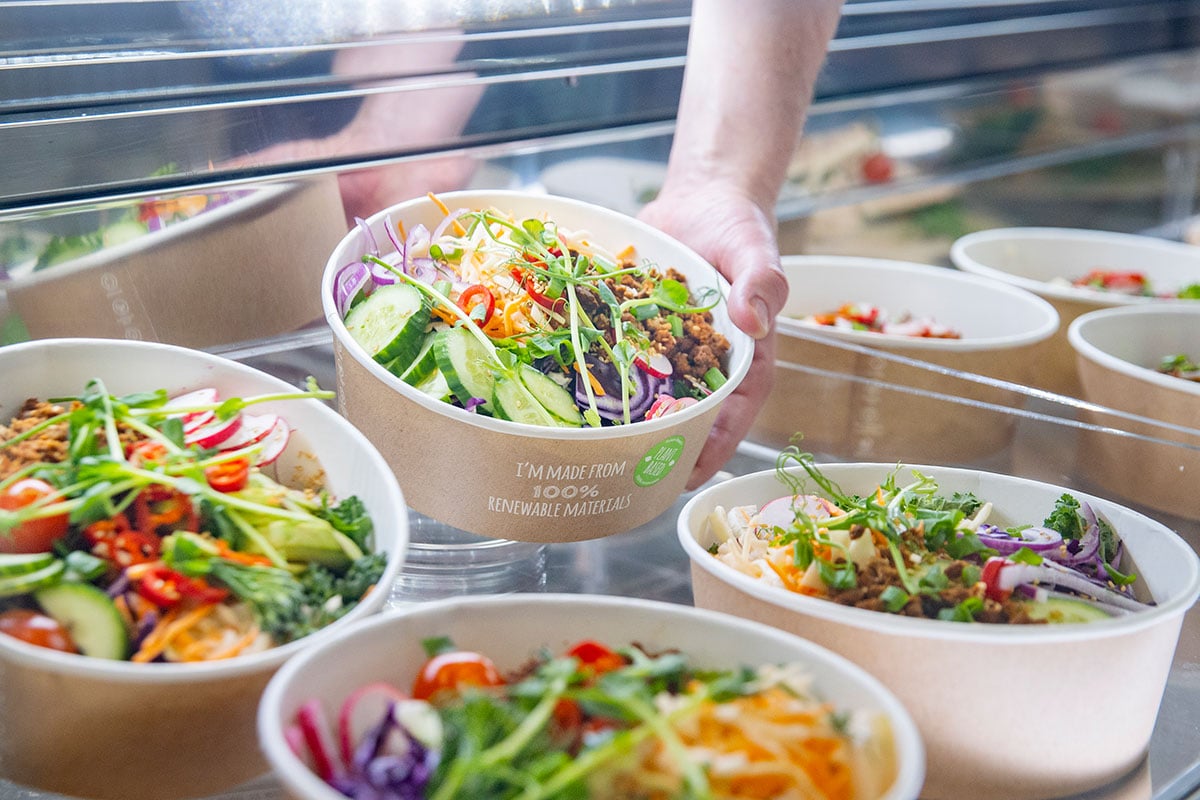 TRACEABILITY AND SECURITY
We know the farmers of our sustainable food chain
We are pleased to rely on the know-how and responsibility of our domestic primary producers, as well as the quality of Finland's raw materials. In recent years, for example, more than 95% of our grains have been domestic. More than 700 of our contract farmers are enabling our internationally unique raw material sourcing model, with exceptionally short and transparent supply chains from the field to our gates. In addition to our domestic, transparent and good traceability supply chain, the certifications of our production facilities guarantee the safety and quality of our food.
Certified production facilities
Raisio's mills have the BRC-certificate
Plant protein facility has the FSSC 22000 -certificate
Healthy food
Carefree and healthy
Our guideline is that the products we make are so nutritionally good that you can eat with a carefree conscience. We pay special attention to the good taste of products, the quality of fat and the amounts of fiber, sugar and salt – and strive for the best possible combination of taste and healthiness. With our diverse selection of plant-based foods, we want to encourage the healthy use of several plants.
UN'S SUSTAINABLE DEVELOPMENT GOALS
Supporting sustainable development
We have wanted to establish a clear link with the UN's Sustainable Development Goals, which we support through our Good Food Plan. For each theme of our responsibility program, one Sustainable Development Goal has been selected, which we believe we can best influence through our own actions.
Health and well-being
Sustainable industry, innovation and infrastructure
Reducing inequality
Responsible consumption
Climate action