Supply the growing demand for new plant-based alternatives with Raisio Food Solutions
In recent years, the demand for plant-based products has experienced a remarkable surge in the food wholesale market. Key drivers are factors such as environmental consciousness, health awareness, and numerous ethical considerations. But let's not forget one simple fact – healthy and conscious food choices shouldn't come at the cost of taste.
Finland is renowned for its commitment to sustainability and innovation, as well as a country-sized trendsetter for groundbreaking plant-based solutions. We at Raisio Food Solutions pride ourselves as being a prime example of this. We are now on the verge of opening our doors to forge new partnerships. Our goal is simple yet grandiose: to create truly unique plant-based private label products that stand out from the crowd on grocery shelves.

To maximize your company's chances of success in an ever-expanding and ever-evolving market, it is crucial to adopt new viewpoints and fresh ideas to set your selection apart from the competition and resonate with your target audience. What better way to accomplish this than to join forces with Raisio Food Solutions, Finland's premiere plant-based production company housing a delicious array of unique, patented plant-based products!

Our premier selection of products is derived from locally sourced Nordic fava beans and the highest-quality oats. All Raisio Food Solutions products are created under Raisio's own Good Food Plan, which places Raisio at the forefront of responsible food manufacturing. Our ambitious growth strategy encompasses healthy food produced via environmentally friendly and sustainable procedures perfected by top-of-the-line food professionals.

Raisio's plant-based selection of raw produce offers a magnificent starting point for any forward-thinking food retailer to spruce up their selection with products of unrivaled quality, applicability, and taste. With products as nourishing and mouth-watering as these, it is now up to our shared vision, ambition and imagination alone to create the perfect private label product for your company!

All Raisio Food Solutions products are high in protein with a protein content of 17%–26%. Our products are gluten-free, soy-free, non-GMO, vegan, and available in several flavours.
---

Raisio's crew will be treating your tastebuds to new plant-based experiences at PLMA 2023 in Amsterdam on May 23–24. You'll find us at the Food from Finland stand 5.U15!

In the meantime, get in touch and let's begin the journey of crafting private label products that speak to your customer base like never before. We are happy to help in creating the tastiest and most inspiring products to take your plant-based selection to a whole new level:


EXPORT MANAGER, PLANT PROTEINS
Ville Viksten
ville.viksten(at)raisio.com
+358 44 231 7906
Read more about Raisio's delicious plant-based products:


---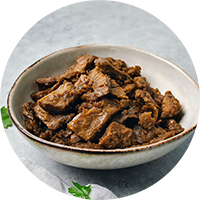 Fava Bean Mince
A modern classic. Great for pizzas, salads, pies, balls, patties – you name it. Effortless to prepare as a new spin on familiar recipes or as the centerpiece of new culinary experiences.
Available flavours:
UNFLAVOURED, UMAMI
Fava Bean Chunks
Tender, chunky and so tasty. Great for pastas, woks, stews, tortillas and bowls. Gives any dish the perfect double punch of rich flavour and sturdy texture.
Available flavours:
UNFLAVOURED, SAVOURY LEMON, GARLIC & HERBS
Oat Mince
Hardy, hearty and healthy with a satisfying mouthfeel. Combines the good qualities of oats grown in Finnish fields and the protein of legumes. Great for spaghetti, casseroles, sauces and a variety of Asian dishes. Succulent yet fulfilling, easily applicable to any menu.
Available flavours:
PEPPER AND ONION, CURRY, TEXMEX
Raisio's textured protein minces are the innovation the food industry has been waiting for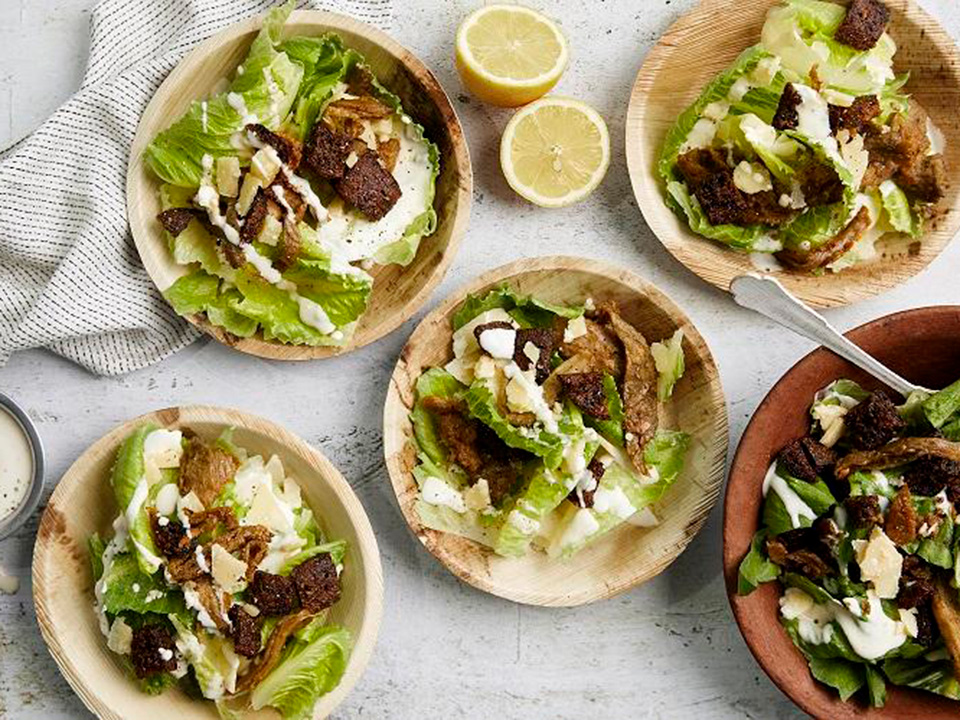 Raisio's textured protein minces are the innovation the food industry has been waiting for
The five pillars of awesome of Raisio's textured protein minces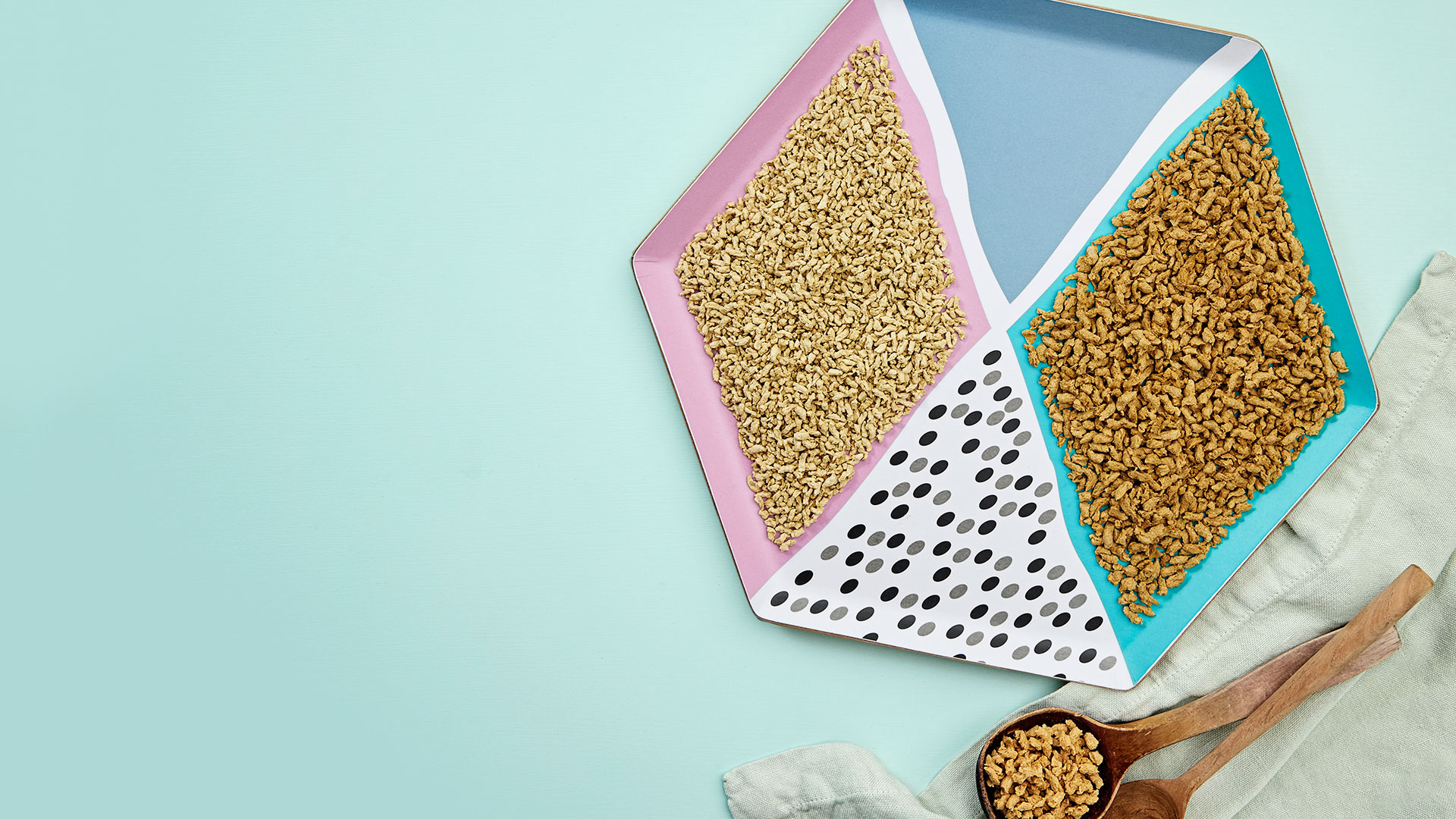 The five pillars of awesome of Raisio's textured protein minces
Responsible food with the power of inclusion – How Raisio's Good food plan is good for everyone
Responsible food with the power of inclusion – How Raisio's Good food plan is good for everyone